October 6, 2020 - By Samantha O'Conner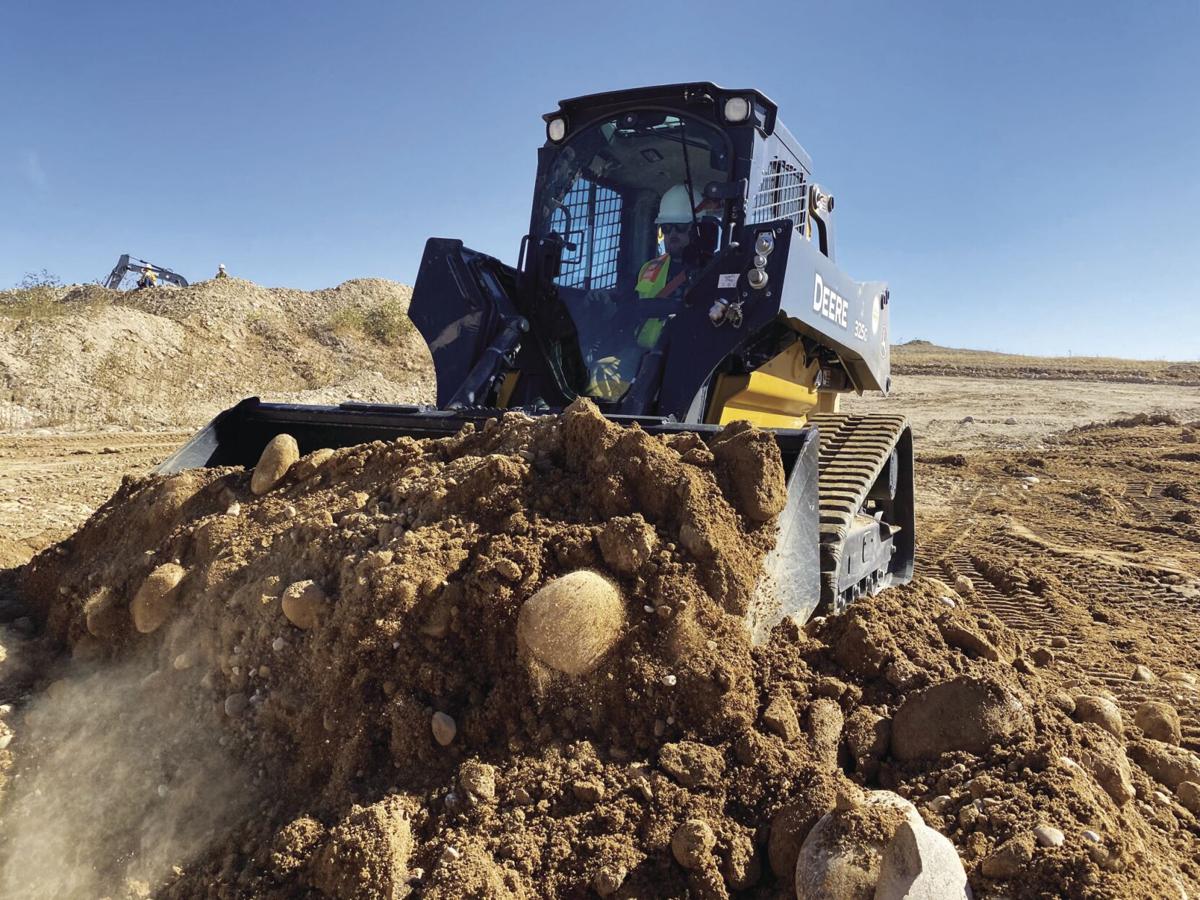 Doug Dalton hopes the Baker Technical Institute's latest, and largest, contract for job training is just the start.
The Idaho Transportation Department hired Baker Technical Institute (BTI) to train 20 people to operate heavy equipment used in highway construction and repair work.
The $200,000 to $250,000 pilot program, which the Federal Highway Administration is paying for, is designed to address a shortage of skilled employees for highway projects, said Dalton, BTI president.
BTI, which is based in Baker City and was started several years ago by the Baker School District, offers training in a variety of professions, including welding, manufacturing and heavy equipment operation.
The latter is the focus of the pilot program for which the Idaho Transportation Department hired BTI.
The 5-week program in Boise started in September, with 20 students selected from about 150 applicants. Most of the students are from Idaho.
Students are learning in a classroom and a virtual reality lab, in addition to field work where they operate real equipment.
"Idaho received this money as a pilot project and they wanted to run a heavy highway construction school where heavy equipment operation was a cornerstone but we also are getting them other skills and certifications for heavy highway construction," Dalton said.
"This is just another of the many ways the Federal Highway Administration works with its Idaho partners to grow the specialized talent we need to keep America's roads and bridges safe," Michael Caliendo of the Federal Highway Administration said in a press release. "The most important investment we can make in our nation's highway system is in the people entrusted to protect it."
Students will have a chance to show their skills while officials from contractors watch on Wednesday. Contractors also will be talking with students about possible job openings.
"We're hoping to place all 20 students in heavy highway construction jobs at the end of this," Dalton said.
Among the companies participating are Knife River Corporation, John Deere, Coastline Equipment and the Idaho Rural Water Association.
"Our entire team is honored to be part of such an amazing project," Dalton said. "It is easy to see why this project has drawn national attention for its innovative approach to collaboration between agencies. Programs like this can put the participants' lives on a new trajectory and into a respected career field."
Dalton said Idaho transportation officials would like to repeat the training every year.
And he said officials from other states are watching the program.
"People really want to look and see if the pilot is successful," he said.
BTI will train students to operate a variety of equipment used in highway projects.
For more information about the heavy equipment operator school at BTI, or to enroll in one of the organization's various other programs, visit bakerti.org or call 541-524-2651.