News & Media  »  Idaho Transportation Department Selects BTI to Provide Heavy Equipment Operator Training
Idaho Transportation Department Selects BTI to Provide Heavy Equipment Operator Training
Jan 6, 2020
FOR IMMEDIATE RELEASE
Media Contact:  Sandy Mitchell, Baker Technical Institute, sandy.mitchell@bakersd.org, 541-524-2651
Comprehensive heavy highway construction training aimed at addressing a shortage of skilled workers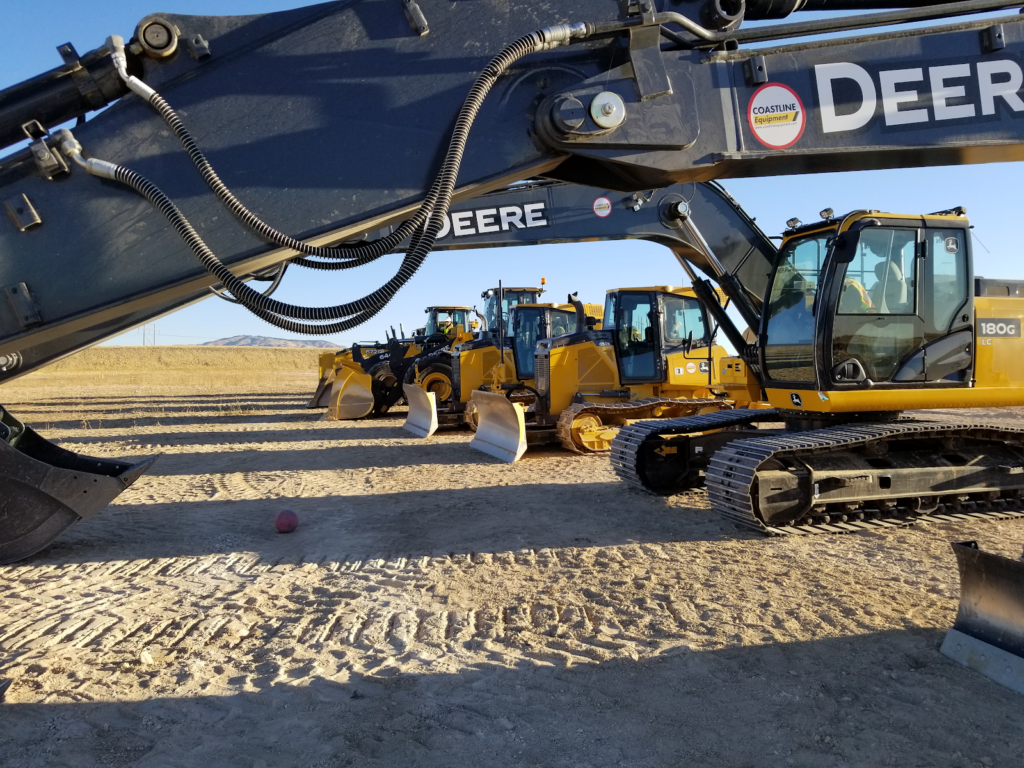 BAKER CITY, OR – Baker Technical Institute (BTI) is pleased to announce that the Idaho Transportation Department (ITD) has selected BTI to provide heavy highway construction training in Boise, Idaho. The training is part of a Federal Highway Administration pilot program to increase the pipeline of skilled workers for highway construction projects.
BTI will provide training to students that have been selected by ITD to participate in this program.  Students will have the opportunity to gain experience, knowledge, and several industry certifications during the comprehensive training program.  BTI will provide heavy equipment operator training on many different types of machines used in highway construction along with several other certifications such as forklift certification, OSHA-10 certification, hazardous waste operations and emergency response (HAZWOPER-40) certification, along with certifications from the National Center for Construction Education and Research (NCCER).
The construction industry, and in particular heavy highway construction, has experienced a significant shortage of skilled workers for several years.  The Federal Highway Administration and ITD are taking a proactive approach to help correct that trend through this program.  The goal is to create a best practice for identifying, training, and employing participants through partnerships of entities including a training partner and industry organizations.  ITD went through a competitive process to identify a training partner, and BTI was selected to provide this service.  "This is just another of the many ways the Federal Highway Administration works with its Idaho partners to grow the specialized talent we need to keep America's roads and bridges safe. The most important investment we can make in our nation's highway system is in the people entrusted to protect it," says Michael Caliendo with the Federal Highway Administration.
"Our entire team is honored to be part of such an amazing project," says Doug Dalton, President of BTI.  "It is easy to see why this project has drawn national attention for its innovative approach to collaboration between agencies.  Programs like this can put the participants' lives on a new trajectory and into a respected career field."
The program is five intense weeks of training with students working in the classroom, virtual reality lab, and in the field running equipment alongside BTI instructors. Students will also get an opportunity to operate equipment with industry contractors in attendance at the land lab to showcase their skills and gain employment opportunities on the spot.  BTI is working with several industry partners such as Knife River Corporation, John Deere construction supplier Coastline Equipment, and Idaho Rural Water Association.