Technical Drawing, Computer Aided Drafting, AutoCAD, SolidWorks and 3D printing.
AutoCAD and SolidWorks.
Prerequisite: Engineering Fundamentals
STEM robotics course is an introduction to engineering concepts and careers in electronics, programming, mechatronics and manufacturing.
Students will use their background in prerequisites to apply authentic engineering practices in a project-based manner.
Prerequisites: Engineering Fundamentals, Exploring Robotics and Engineering Design)
High School Students will be required to get 2.5 credits from one specific pathway plus .5 from another pathway of their choice.
Class Credits Required:
Engineering Fundamentals: 0.5
Exploring Robotics: 0.5
 1 credit from the following:
Introduction to Arc Welding: 0.5
Engineering Design:  1.0
Drafting Internship:  1.0
Physics:  1.0
Advanced Math:  1.0
Engineering Applications:  1.0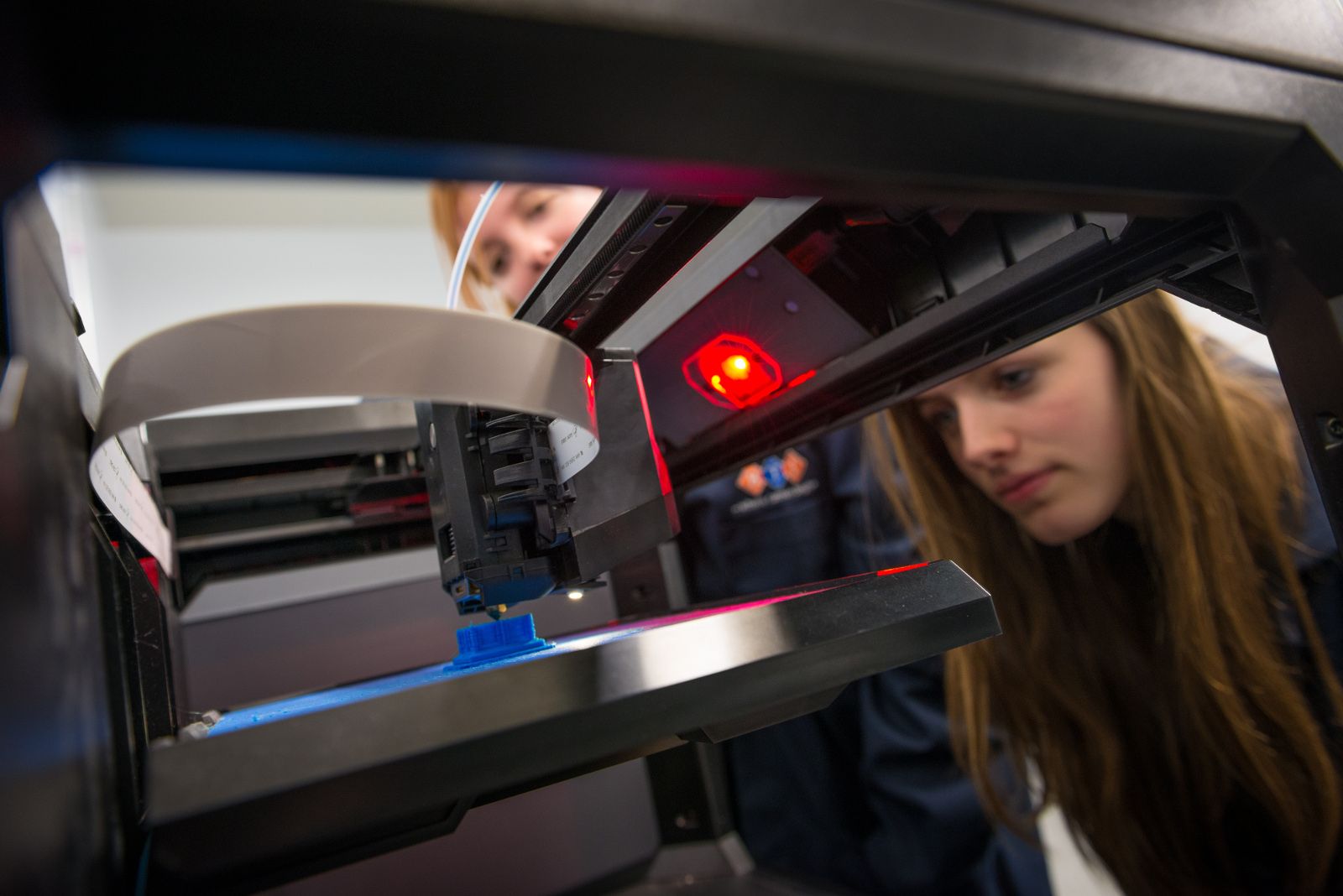 This is a "hands-on" intensive program that will put students a step ahead in readiness for college in careers like engineering, technology and science. This curriculum offers an integrated set of core academics with engineering and technical skills and hands-on applications to provide students with broadly transferable skills and knowledge in the areas of creative and practical problem solving.
• Aerospace Engineers • Drafters • Civil Engineers • Engineer Technicians • Tool and Die Makers • Industrial Engineers • Surveyors • Mechanical Engineers • Green Technology Technicians
Fill out the form below or call 541-524-2651 for more information.