Introduction to Arc Welding
Introduces students to Arc Welding history, proper tool use, shop safety, basic electricity and the Shielded Metal Arc Welding process.
Master the Arc Welding process as well as introduced to the Gas Metal Arc Welding and Gas Tungsten Arc Welding processes.
Prerequisite: "C" or higher in Introduction to Arc Welding or consent of the instructor
This course refines arc welding skills in one or multiple processes and develop work ethic for the real world experience as a professional welder.
Prerequisite: "C" or higher in Intermediate Arc Welding and consent of the instructor
Call our office at 541-524-2651 to find out about an opportunity for dual credits.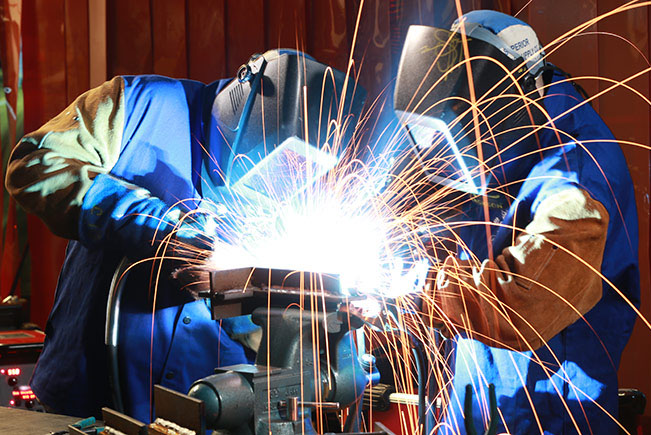 Welding and Metal Courses correspond to numerous certificate programs and high demand career skills.
• Production Welder • TIG Welder • Ironworker • Robotic Welding • Fabrication
Fill out the form below or call 541-524-2651 for more information.