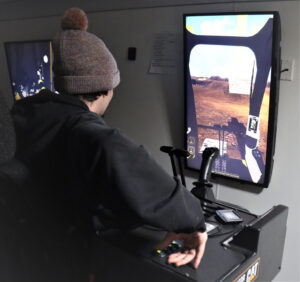 Students getting hands-on heavy equipment skills
ALBANY — Most teenagers are happy to get behind the steering wheel of their fami-ly's min-van, but 11 students from the Juvenile Department, Jackson St. Youth Services and Albany Options School are getting hands-on training op-erating heavy equipment — from giant excavators to bull dozers.
Click the image at right for the full article.